Established in 1981, Ernst Land Design, Inc. has over 30 years of experience designing, installing, and maintaining arrestingly beautiful landscapes for our Nantucket clientele. Architectural Digest, Cape & Islands Home, Beautiful Homes, and other publications have featured our work.
More importantly, however, customers consistently rave about our high standards and professionalism, as well as our landscaping expertise and personalized service. In fact, we are honored to have served many of our clients for over two decades.
At Ernst Land Design, we know the native landscape; we know what plants grow and thrive here; we know what particular species will enhance your property and fit your lifestyle. In addition, because we're based on Nantucket, we are extremely familiar with building codes and Historic District Commission requirements and are experienced in working within these guidelines.
With managers in place to oversee every aspect of your landscaping needs, Ernst Land Design is uniquely qualified to create, install and maintain breathtaking landscapes that you will enjoy for years to come.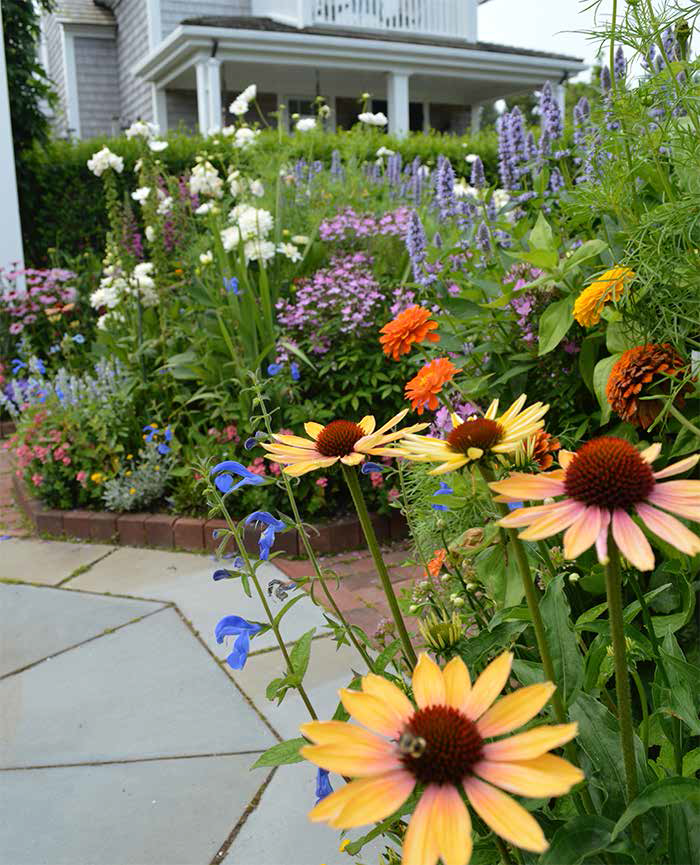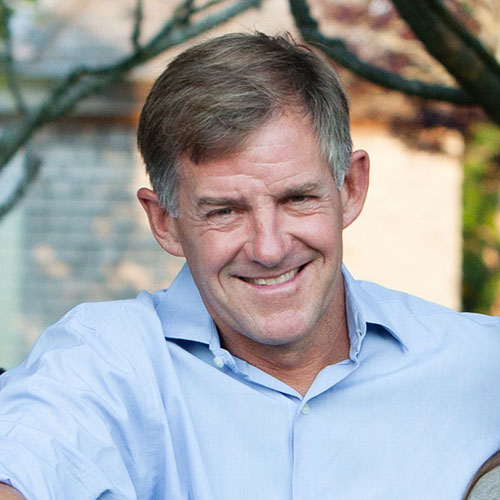 David Troast is President of Ernst Land Design, Inc. of Nantucket and is considered to be one of the foremost landscape experts on the island. Inspired by a love of the outdoors and a keen design sense, David attended the University of Georgia and in 1986 earned his bachelor's degree in Landscape Architecture (BLA). In addition, he is a certified Turfgrass Management professional. Upon graduation, David moved to Nantucket to become a partner at Ernst Land Design, and in 1991, he became Sole Owner of the business.
Since then, David has expanded Ernst Land Design into a full-service landscaping business that provides design, installation and maintenance to the residential clientele of Nantucket. A natural communicator and listener, David is highly regarded for his ability to articulate his customers' desires and turn them into beautiful landscapes. He is a member of the American Society of Landscape Architects (ASLA) and the Nantucket Landscape Association (NLA).
Steve Collette joined Ernst Land Design Inc. as the Lawn and Hedge Manager in the spring of 2011. Driven by his love for the outdoors, Steve earned a Bachelors of Science degree in Landscape Horticulture with a concentration in Design from the University of Maine.
Before becoming a member of ELD, Inc. Steve worked on various golf courses in the mountains of Western Maine, where he grew up. These years of golf course maintenance experience taught him how to achieve the highest quality turf, while dealing with the rigors of a tough growing climate.
With an expanding knowledge of Nantucket's unique growing environment, Steve has become a master of lawn management. He continues to further his education so he is current with the best practices in turfgrass management, pesticide application and plant disease care.
Email: Steve@ernstlanddesign.com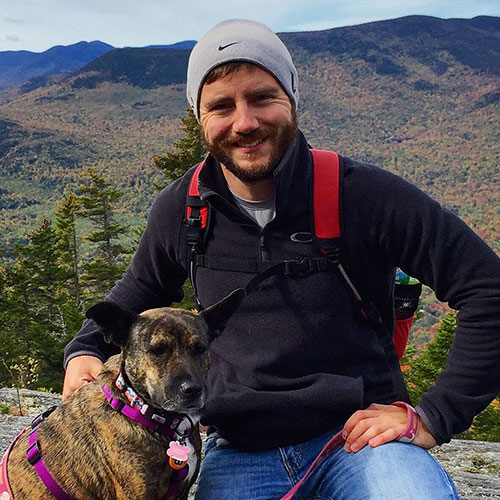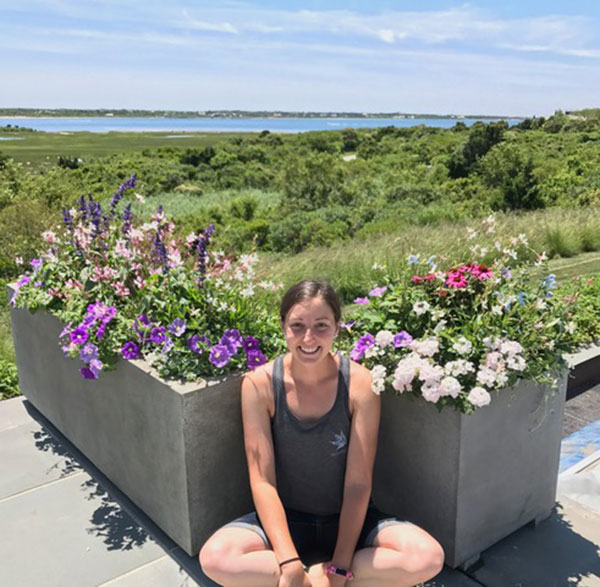 Alison Falkenburgh joined Ernst Land Design Inc. as a Garden Manger in the spring of 2017. Her horticulture interest started at a young age helping her grandma in her gardens, and continued through high school with work at a local nursery. Alison pursued these interests in college, earning a bachelor's degree in horticulture business management from Morrisville State College in NY. After graduating from MSC, Alison attended Cornell University in Ithaca, where she received a master's degree in agriculture education. 
Alison's horticulture experience has continued to grow through her internship at Filoli (a National Trust public garden in Woodside, CA) and most recently as the Live Nursery Specialist at the Lowe's in Ithaca, NY. Concurrent with her nursery work Alison began taking on clients, helping them with container plantings and other various garden needs. The Garden Manager position at Ernst Land Design is a perfect fit for Alison, as she can combine her passion for creating beautiful gardens with her expertise in plant knowledge and care. We are thrilled to add Alison to our team!
Email: Alison@ernstlanddesign.com
Jessica's energy and excitement for her work are palpable. She started with Ernst in March, having just graduated in December earning her bachelor's degree in environmental horticulture with a concentration in landscape design from the University of Maine. Jessica fell in love with horticulture once she discovered it was the perfect intersection of art and plants. She is creative, organized and eager to learn.
Having grown up in and around gardening in New Hampshire she was a quick study and found tremendous success in her college pursuits. She spent last summer as an intern at the premier horticultural venue, Longwood Gardens in Pennsylvania. Jessica is excited to share her love of the outdoors, hiking and kayaking with her passion for plants in her new life on Nantucket. We are so happy to have her!
Email: Jessica@ernstlanddesign.com