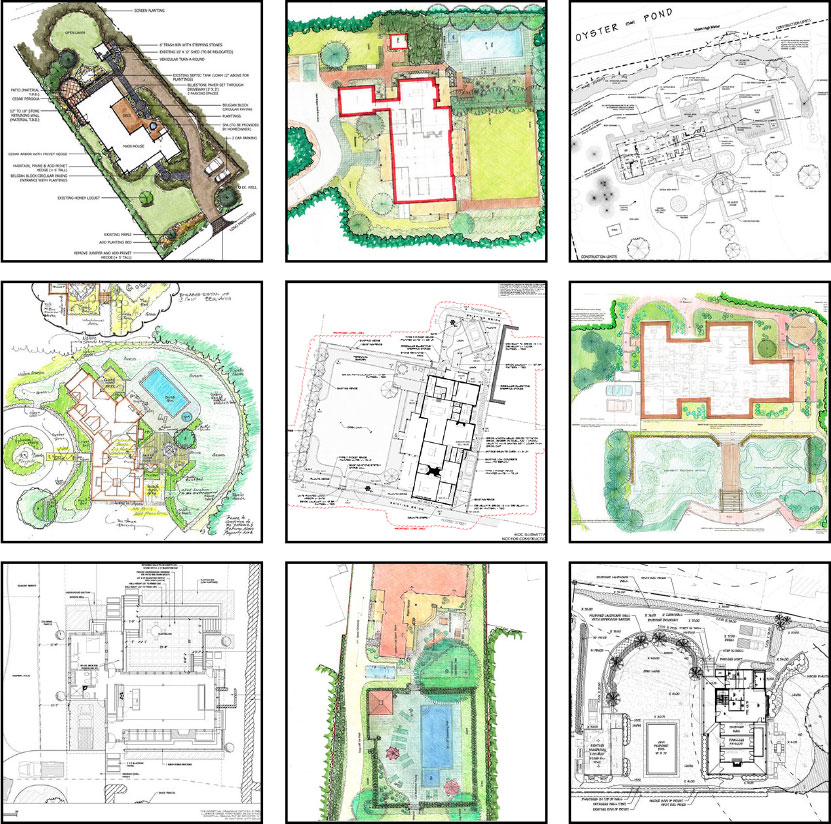 A well-designed landscape should serve as a source for relaxation, reflection, and recreation. Ernst Land Design has the vision and the expertise to accomplish just that. With over 30 years experience, we are uniquely qualified in working closely with you to create lush landscapes that flatter your property and your personal taste. At Ernst Land Design, we listen to and respect your individual preferences.
We provide completely personalized service in designing, installing, and maintaining a variety of projects, including formal, cottage-style and organic gardens that are low in maintenance but high in impact. And, we showcase superior, quality plants that thrive in Nantucket's climate and growing conditions.
Our design approach is completely collaborative. Once we present you with several design possibilities, we welcome your feedback. Then, we refine the initial designs by combining the elements you would like to see retained or enhanced. From layout and design, to planting and propagating, to maintaining your property, Ernst Land Design enables you to fully enjoy your outdoor oasis year after year.
Our team of accomplished stonemasons, gardeners and groundskeepers will implement your design to exacting detail and ensure that you are able to take full advantage of your landscape's potential. Ernst Land Design has extensive experience in hardscape installation, planting techniques, proper irrigation, and outdoor lighting.
Whether it's installing paths, walls and pools, or outdoor dining areas, patios, and fire pits, Ernst Land Design will handily bring your landscape from concept to reality.
As a Nantucket property owner, you want to keep your gardens and grounds looking their best. At Ernst Land Design we are committed to working closely with you to create a customizable maintenance plan to fit your particular expectations and budget.
With degrees in landscape horticulture and design, certification in turf grass management, and licenses in pesticide application, our professional staff is well prepared to address any of your maintenance needs.
We coordinate with town agencies and are careful to adhere to the Best Management Practices established in 2010 by the Article 68 Workgroup. These practices help to reduce the excess nitrogen load in the harbor and preserve Nantucket's fragile ecosystem.